Namaste and Welcome
Here at our beautiful studio in West End, we offer a variety of meditation and yoga asana programs taught by our friendly, experienced and down-to-earth teachers. Our classes are suitable for all levels and background and will enable you to
Reduce stress and anxiety
Calm the mind and relax the body
Improve flexibility, strength and balance
Increase health and well-being
Gain spiritual insights to achieve inner peace and real happiness
We offer Guided Relaxation, Meditation, Yoga Asana, Kirtan (Sacred Music Meditation), lifestyle workshops and special events.
Join us for an authentic meditation and yoga experience that will leave you feeling energized, inspired, relaxed and peaceful. Check out our schedule for details. We look forward to welcoming you in the studio.
Please note: If you have any symptoms of sickness please do not attend any of our programs but instead visit asmy.tv where you will find a wonderful collection of online meditation, yoga sessions, and inspiring and practical spiritual wisdom for your physical, mental and spiritual well-being.
We look forward to seeing you at one of our many programmes.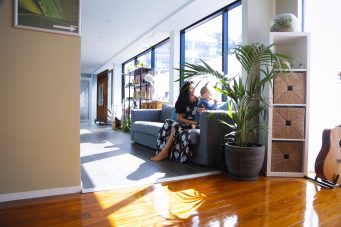 Kirtan At The
Mantra Room
Everyone is looking for something real, lasting and fully satisfying in their life. That "something" is reconnecting to our spiritual source, to experience spiritual love. Kirtan nourishes the soul's deepest needs by reawakening this spiritual love within our hearts. From this place of peace, love, joy and harmony, let the rest of your life unfold.
Yoga Wisdom Workshops
Life Enhancement Series
At 'Life-Enhancement Evenings', we will be exploring ways to improve our lives from the wisdom of the ancient Vedas. This great wisdom has been passed down by self-realised yoga masters since time immemorial, however, even in this modern world, this knowledge is so relevant and practical, it can be easily applied to our lives.
Each Life Enhancement Evening will also include practical meditation techniques such as Mantra Breathing, mindfulness, japa and kirtan as well as refreshments to you allow you time to ask questions, socialise and associate with like-minded souls.
We are situated right in the busy hub of Montague Road. You will find us on the corner of Skinner St, diagonally opposite Aldi, West End.
320 Montague Road,
West End, Brisbane
Upcoming Events & Workshops
Sat 3rd Jun
Kids Mindful Yoga and Meditation Retreat
Australian School of Meditation and Yoga, West End
Join us for a real treat for the little ones themed "Mindfulness Yoga & Meditation"Join us for a real treat for the little ones themed "Mindfulness Yoga & …
View Details
Sat 10th Jun
Glow and Flow Yoga Party
Australian School of Meditation & Yoga West End
Are you looking for a new experience? Brighten up your life with Glow Yoga. GLOW YOGA PARTY!!! WHAT TO EXPECT? A GLOWING Interactive Yoga Asanas and Meditation Party! …
View Details
Sat 17th Jun
Yin Lovers Immersion Retreat
Australian School of Meditation and Yoga, West End
Stretch away stress and tension, relax the body, calm the mind, soothe and nourish the soul! Craving a restorative day of self-care? Come enjoy a day of tranquillity …
View Details
Daily Meditation Practices
Subscribe and receive a daily meditation practices booklet with 6 practices you can add to your life.