Our Yoga Classes
As a holistic yoga school, our classes include not only asanas (poses) but pranayama (breathing exercises), meditation and relaxation to help you to achieve greater balance in your life.
We offer a wide variety of classes including Grounding Hatha, Nourishing Yin, Vinyasa Flow, Stretch & Relax and much much more. With over 25 classes a week you're sure to find something that suits you.
Online bookings essential. If you need more instructions on using our online booking system please click here.
Scroll down the page (below timetable) to book classes. Please BYO yoga mat to all classes.

The different systems of yoga have techniques and practices ranging from physical postures (asanas), to the deepest stages of meditation, all aimed toward helping a person achieve optimum physical, mental and spiritual well-being.
Following ancient tradition, a yoga class at ASMY will include a wonderful balance of asanas (exercise), breathing (pranayama), meditation and kirtan.
Nathan was introduced to yoga 10 years ago and has practiced around Australia and Bali. After being inspired by the transformation yoga brought to his life, Nathan has dedicated his life to serving (with a little surfing) the world through yoga.
A yoga & meditation teacher, kids yoga instructor and youth worker, he has been teaching on the Gold Coast for the past 7 years. Nathan has a fun energy that leaves you feeling a little lighter, inside and out.
Special Introductory Offer
If you haven't experienced a yoga asana or meditation class at our Mermaid Beach studio before, why not take us up on our special introductory offer:
This offer MUST be purchased on or before your FIRST visit.
Unlimited Monthly Pass
(Meditation & Yoga)
$85
Casual Meditation Class
$5
Meditation 5 Class Pass
$25
(valid for 1 month)
Meditation 10 Class Pass
$45
(valid 3 months)
Casual Yoga Asana Class
$12
Yoga Asana Full Time Student / Concession Casual Class
$10
Yoga Asana 5 Class Pass
$50
(valid for 1 month)
Yoga Asana 10 Class Pass
$95
(valid for 3 months)
Unlimited Yearly Membership
(Meditation & Yoga)
$800
Option 1: Pay upfront 
Option 2: $66.66 monthly or $33.33 fortnightly from your account or credit card
Yoga Events & Workshops
Sun 17th Jan
Kickstart 2021 Women's Retreat
Australian School of Meditation and Yoga
Discover the depths of true transformation! It's a new year and you're feeling enthusiastic, motived and inspired. You have your goals. Meditate daily. Be more accepting. Step into …
View Details
Yoga Resources
Yoga Exercise
3 Yoga Tips to Keep You Cool This Summer
Summer is a time of heat and humidity especially here in Queensland. Although many people find the heat unbearable, it is actually a great time to get a …
View Details
Yoga Exercise
Sheetali (Rolled Tongue Breathing)
This simple breathing practice has been clinically proven to lower blood pressure. It also calms the mind and nervous system. It is renowned for cooling the body and …
View Details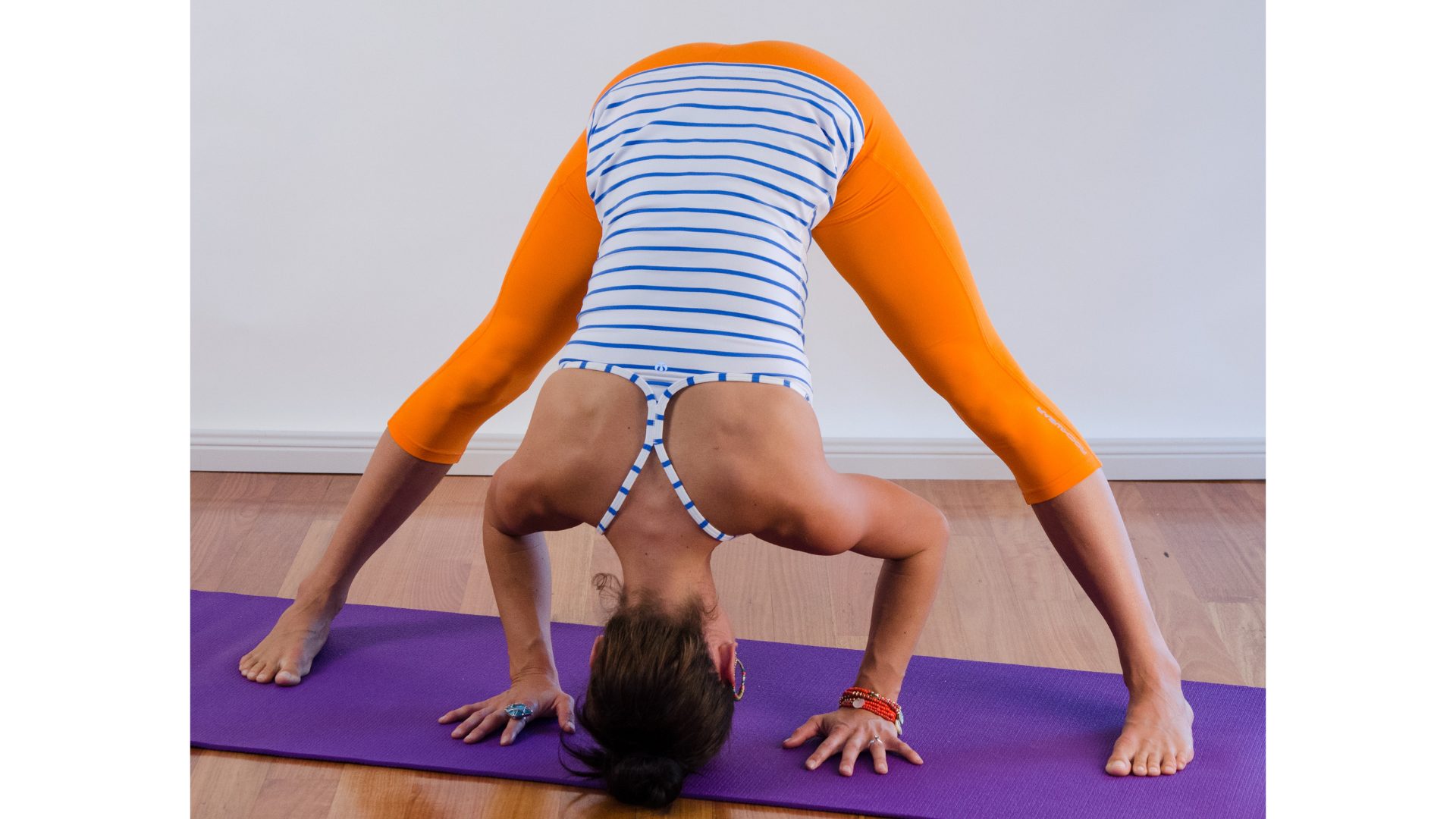 Yoga Exercise
Standing Wide Leg Forward Fold (Prasarita Padottanasana)
This relaxing version of the standing forward fold releases spinal tension and takes the head down below the heart into a gentle, soothing inversion. In this pose we …
View Details