Loosen your joints, increase flexibility, stretch, strengthen and tone tight muscles with yoga asanas. For an authentic yoga experience, our classes include guided relaxation and kirtan meditation for inner peace and tranquillity.
All classes are varied and the yoga poses can be adapted to be more challenging or gentle as required. In this way each person can benefit from a level of yoga asanas to suit their capabilities. With our vinyasa flow yoga, movement is co-ordinated with the breath to flow from one pose to another.
Yoga is not about competing or comparing oneself with others; it is to increase your own physical, mental and spiritual well-being. Personal, friendly classes. Everyone welcome.
Amenities include:
Change Room
Bike Rail for up to 4 Bikes
Special Introductory Yoga Offer
If you haven't experienced a yoga asana class at our yoga and meditation studio before why not take us up on one of our special introductory offers below. Please mention the offer when you come to our studio for your first class.
Please note that the two introductory deals must be purchased at our studio and not through the Kriya software.
5 Class Pass
$35
(valid for 2 months)
Sign up to Kriya, our online booking system so you can prebook your classes and support a CovidSAFE and contactless environment.
Important note: You can come to any classes without pre-booking online, but we ask and encourage you, where possible, to sign up to Kriya to help facilitate a contactless environment and to enable you to pre-book a class. For a step by step guide on signing up click here.
Concession Student Casual Class
$11
(must be full time student)
5 Class Pass
$55
(valid for 2 months)
Unlimited Monthly Pass
$90
With nearly 40 years' experience in meditation and yoga I am the senior teacher at ASMY in Adelaide. My yoga and meditation journey began after searching for a more meaningful life. I found purpose, happiness and greater wellbeing in meditation, spiritual cultivation and yoga asanas, and my life's passion is to share my love of these practices with everyone.
New to Yoga Asana Classes?
Yoga asanas are done barefoot.
Shoe shelves are provided by both entrances to store your shoes and bags.
Come 5 – 10 minutes early to allow you time to sign in and get ready for the class.
Wear comfortable modest clothing that allows you to move freely.
Please bring your own yoga mat.
Mats available for purchase.
Beginners welcome.
No bookings required but bookings are encouraged.
Enjoy a great all over body stretch and feel relaxed and great afterwards!
Yoga Events & Workshops
Sat 6th Feb
Beginner Yoga and Meditation Workshop
ASMY North Adelaide
About this Event Join Chris and Anna for a relaxed and practical beginners workshop to help you on your yoga and meditation journey. Discover the basics of yoga …
View Details
Sun 14th Mar
Autumn Reset! One Day Urban Retreat
ASMY North Adelaide
This is a perfect opportunity to immerse yourself in an inspiring yoga and meditation experience at our urban day retreat. About this Event This is a perfect opportunity …
View Details
Yoga Resources
Yoga Exercise
3 Yoga Tips to Keep You Cool This Summer
Summer is a time of heat and humidity especially here in Queensland. Although many people find the heat unbearable, it is actually a great time to get a …
View Details
Yoga Exercise
Sheetali (Rolled Tongue Breathing)
This simple breathing practice has been clinically proven to lower blood pressure. It also calms the mind and nervous system. It is renowned for cooling the body and …
View Details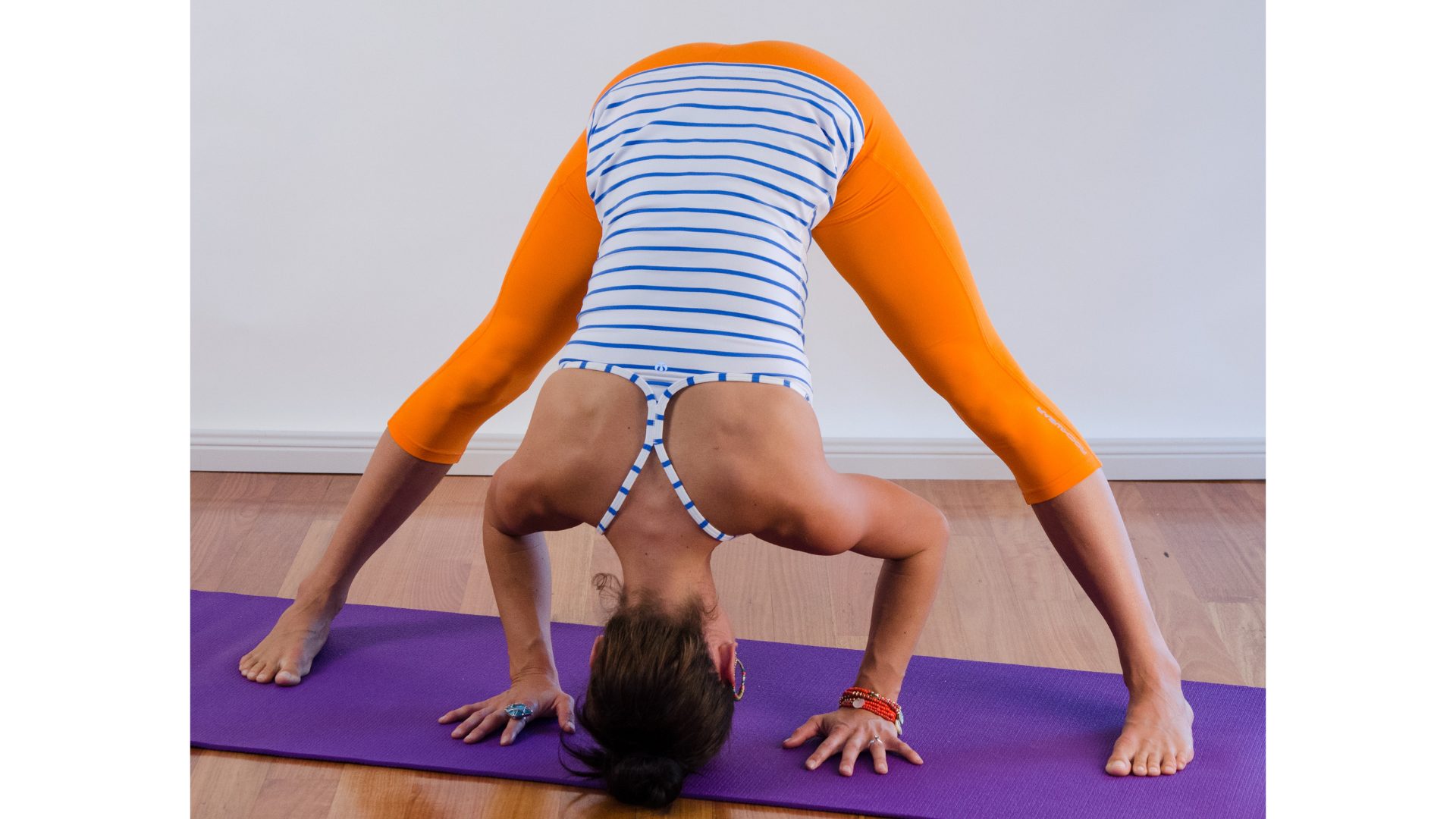 Yoga Exercise
Standing Wide Leg Forward Fold (Prasarita Padottanasana)
This relaxing version of the standing forward fold releases spinal tension and takes the head down below the heart into a gentle, soothing inversion. In this pose we …
View Details