Please join us for the joyous celebration of Sri Krishna Janmastami, the birthday celebration of Bhagavan Sri Krishna with special guests – Acharya Das & Pralad & The Chants
There will be chanting, dancing, feasting, songs and vedic storytelling, beautiful Arotik and bathing ceremony for Krishna. This is a very special celebration not to be missed.
Get your indian sarees and kurtas on and bring a scarf to wave!
Please feel free to bring a flower or some vegan/pure vegetarian food to offer.


The auspicious advent of Sri Krishna is enthusiastically celebrated throughout India and around the world by millions of people from all cultures and backgrounds.
Bhagavan Sri Krishna is the revered speaker of the Bhagavad Gita, the universally renowned jewel of yoga wisdom a
nd the embodiment of spiritual love – The Supreme Soul, Sri Krishna. He
is described in the authoritative Vedic scriptures and by the self realised sages as being the Supreme Absolute Truth, the original cause of all causes, the Supreme Person. His activities and pastimes are full of meaning and purpose, all of which reveal the highest truth.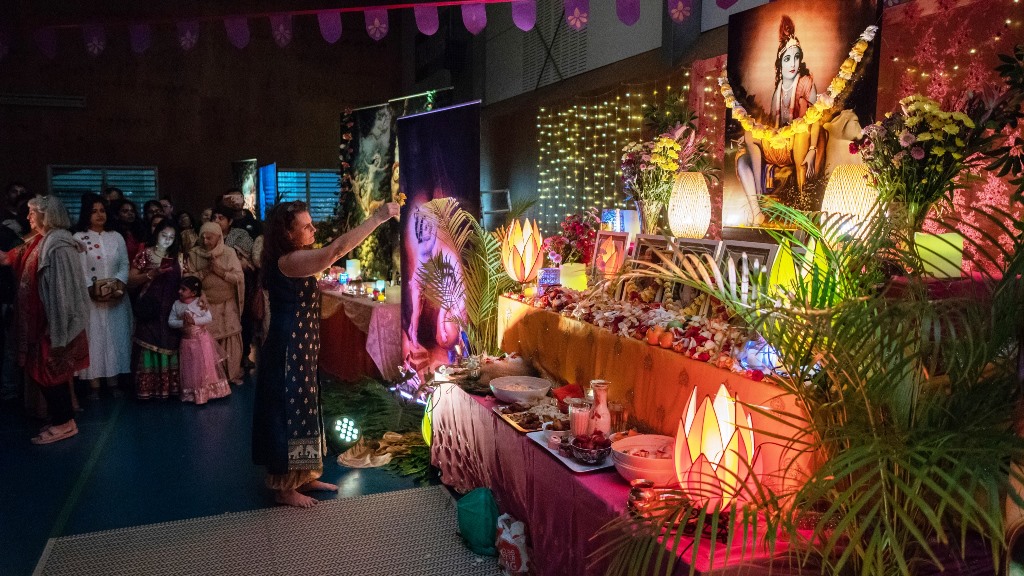 Krishna appeared in this world five thousand years ago, in His original transcendental form, making it possible for us to meditate upon Him and hear His transcendental instructions.
Sri Krishna Himself explains in the Bhagavad-gita:
"Although I am unborn and My transcendental body never deteriorates, and although I am the Lord of all sentient beings, I still appear in every millennium in My original transcendental form…one who knows the transcendental nature of My appearance and activities does not, upon leaving the body, take his birth again in this material world, but attains My eternal abode, O Arjuna." (Bg. 4.4-9)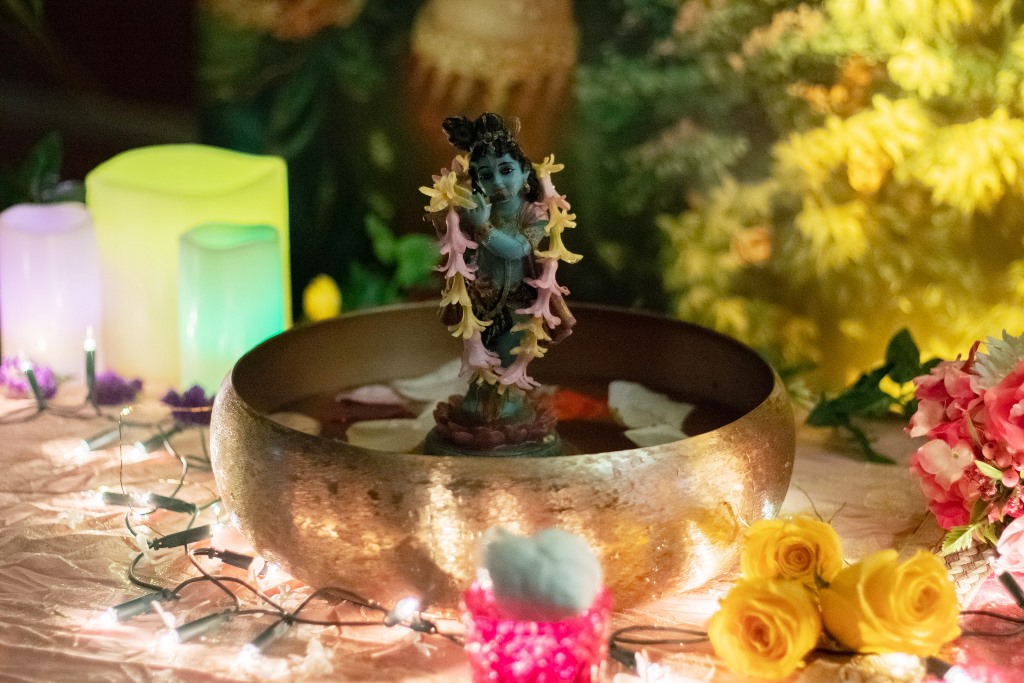 A beautiful description of the most auspicious occasion of Sri Krishna's appearance is found in the ancient Bhagavata Purana:
"On the night Krishna was born, all directions were peaceful. Auspicious stars shone in the sky and rivers flowed full of water, beautifully decorated with blooming lotus flowers. Birds in the forests sang and peacocks danced, the wind blew pleasantly and flowers rained from the sky. Angels and celestial beings rejoiced, offering prayers, dancing and singing. At the seashore there was the sound of mild waves and above the sea the clouds thundered pleasantly while the full moon rose in the sky."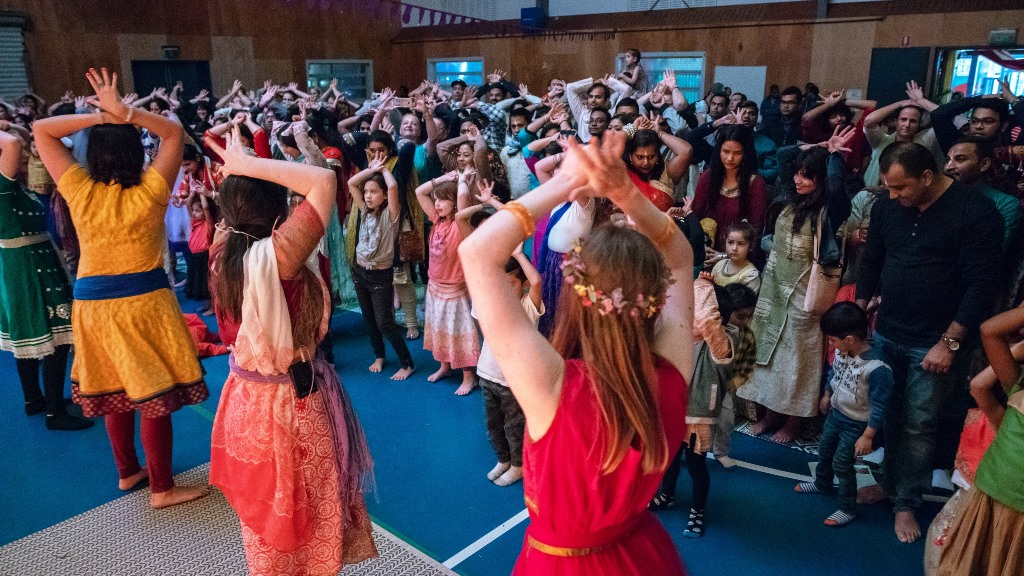 To this day, this wonderful event is joyously celebrated. Festivities are vibrant and colourful and can continue for several weeks with music, chanting, dancing and dramatic displays. Temples and homes are festively decorated and cities overflow with pilgrims, especially Vrindavan and Mathura in Uttar Pradesh and Dvaraka in Gujarat. The celebrations culminate with the abisheka or bathing ceremony of Krishna.
On Krishna's Appearance Day we thank Krishna for appearing in this world. We celebrate by meditating on His glories and pastimes, and singing His beautiful holy Names. We would like to invite you to participate in the joyous celebration of Sri Krishna Janmastami.
FREE/DONATION BASED EVENT

VEG/VEGAN DESSERTS INCLUDED 

Indian Inspired VEG/VEGAN FOOD TRUCKS AVAILABLE
Come And Celebrate With Us!