Learn how to make sourdough bread including spelt, rye and gluten free, kombucha and fermented vegetables.
SOUR DOUGH AND FERMENTING CLASS
Have you always wanted to make sour dough bread but feel it's a bit overwhelming to get started? Well look no further!
Learning to make a healthy, wholesome loaf of sour dough is so easy anyone can do it. You could even teach it to your children using this simple and time efficient method.
I make my sour dough bread in a Bread Maker, which I will be demonstrating to you in this class You will be amazed at how nicely the bread comes out. And yes, you'll learn how to make gluten free as well!
You will also get to see how incredibly easy it is to make fermented vegetables and kombucha, as well as a second ferment where other flavours can be incorporated.
Eating fermented foods on a regular basis is very beneficial for gut health. The amount of probiotics in only 1 tablespoon of sauerkraut is much higher compared to 1 probiotic capsule. For instance, let's say 1 probiotic capsule has 12 different strains of bacteria; the homemade fermented sauerkraut has anything between 600 to 800 strains of beneficial bacteria. Quite a difference!
As well as supporting gut health, there are many other health benefits, just a few of them being improved digestion and bowel regularity, higher nutritional profile, support a healthy mood, boost immunity and reduce inflammation.
In addition to a healthy vegan lunch, there will be an opportunity to sample the foods and drinks we will be demonstrating.
What you will learn :
 How to make spelt sour dough bread-an ancient Aryuvedic recipe
 A simplified method of making gluten free sour dough bread
 How to make a rye sour dough starter or any type of flour starter
 How to make fermented vegetables
 Ways to use the brine from fermented vegetables in different recipes
 How to make Kombucha and a flavoured second ferment
Date : Saturday 25th March
Time : 10am to 4pm
Lunch : 1pm to 2pm
Cost:
Class only : $80
Class plus Fermenting Pack : $130 (save $10 when purchased with booking)
Fermenting pack: $60 (can be pre-ordered and purchased at class)
includes :
 Spelt sour dough bread ingredients and 150gms ready to use rye starter.
 Kombucha scoby and starter tea – enough to make 2 litres kombucha.
 Fermenting vegetable kit: 1 x 1ltr mason jar, 1 fermenting lid and 1 glass weight.
Please note that we will not have spare fermenting kits at the class to purchase, but if you decide you want one, you can pre-order at the class and we will arrange it for you.
Looking forward to seeing you there!
Angela Nicolle
Meet Your Teacher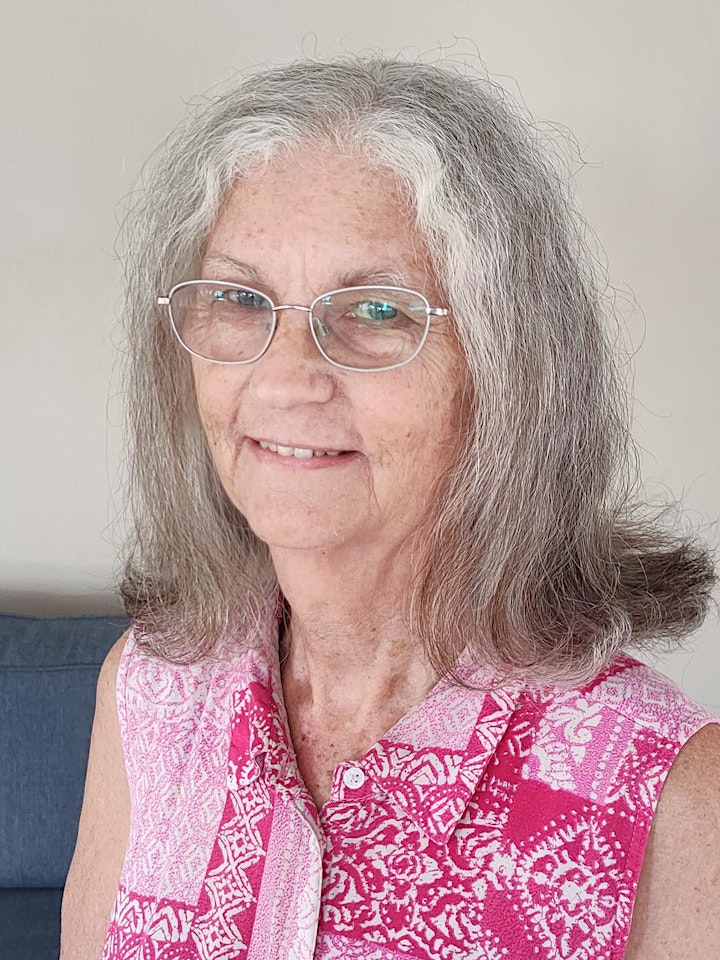 Angela is passionate about health and nutrition. She grew up in Melbourne after migrating from Scotland with her family in 1959. Even as a child, Angela was always in the kitchen creating what she could from the limited food options available at that time.
She began making dietary changes and was eventually introduced to the benefits of a vegetarian diet including fermentation. She enrolled in a one-day Sour Dough Bread Making class (25 year ago) which was just the beginning of her journey into learning more about fermented food. Angela now makes a host of home-made ferments including sour dough bread, fermented vegetables, kombucha, vegan cheese and yoghurt. She's keen to share these creations with anyone who is interested.