With the extreme fire and weather conditions our country is facing we are holding an extra special Mantra Room kirtan to raise money for the NSW Rural Fire Service and victims of these catastrophic fires.
A community event run by volunteers, this beautiful night of meditative bliss includes mellow harmonuim & acoustic guitar kirtan, mindfulness, a practical yoga wisdom discussion, leading into more upbeat, uplifting sacred music. The night ends with a delicious vegetarian meal and the chance to connect with like-minded people.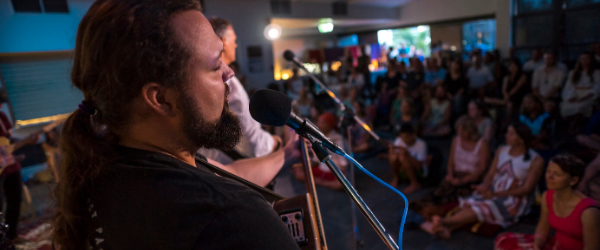 Please come along, bring your friends & family and donate what you can ♥ Together we can make a difference and help those in dire need of support.
Donations can be made at our Eventbrite link and we will be accepting eftpos & cash on the night: https://www.eventbrite.com.au/e/kirtan-fundraiser-for-bush-fire-relief-tickets-88346549909
100% of donations will be given to the NSW Rural Fire Service: https://www.facebook.com/nswrfs/
Thank you & Namaste ♥
Sunday 12th January 5pm – 7:30pm
The Mantra Room at Fradgley Hall, Burleigh Heads
Featuring one of Australia's leading kirtan bands Ashraya
Sponsored by The Mantra Room Gold Coast & Australian School of Meditation and Yoga
If you're not on the Gold Coast, our other branches are also holding kirtan fundraisers for bush fire relief:
Australian School Of Meditation And Yoga Brisbane
ASMY Sydney – Australian School of Meditation & Yoga